Ivan Lauzon
Ivan Lauzon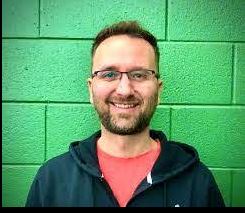 I am thrilled to be coming back on board as the head pro at Leaside! Over the course of my 25 year teaching career I have been a head pro in both Los Angeles and Toronto, and I've had a chance to teach all types of tennis players from beginners to national champions. I like to think that my strengths are my knowledgeable and organized approach to teaching, and my dedication to making learning enjoyable. I'm very much looking forward to meeting you all over the course of the summer. I hope to help improve everyone's tennis while having as much fun as possible. Let's have a great 2021 season!
headpro@leasidetennis.org
$80.00
$90.00
$100.00
$100.00
Sean Kern
Sean Kern

SEAN KERN, and his extensive bandana collection, will also be implementing Progressive Tennis teaching skills, while raising the fun quotient on court during the junior after school clinics and other events. Sean is a Tennis Canada Certified Instructor. He attended the recent coaching conference in Toronto and is ready to put his upgraded skills to work for Leaside.
assistantpro@leasidetennis.org
$65.00
$75.00
$85.00
$95.00