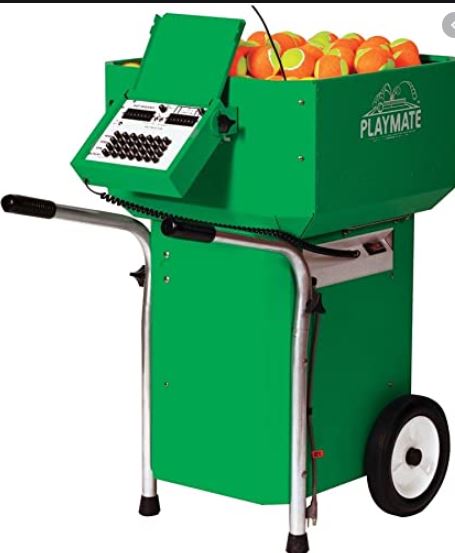 BALL MACHINE RULES
The fee to book the ball machine is $10 per hour, and it can be booked with up to three members or guests. Guest fees will be added in addition to the ball machine fee.

Booking the Ball Machine
To book a court with a ball machine, all members must do the following:
Log in to the Members Area or use this LINK

After your successful login, select "Book a Court" under the Tennis Court Booking

The ball machine can only be used on Courts 1 or 2, if you book another court we will cancel the booking.

Player one is responsible for paying the ball machine fee.

Under "Player 2" you must type the words "Ball Machine"

If you are going to use the ball machines with others, add their names to Players, 3, & 4

Select "Book The Court"

Pay the Ball Machine Fee of $10

An email confirmation will be sent after you've successfully booked the court

Please check in with the Monitor. They will help you set up the ball machine.

Please ensure that all balls are picked up and the machine is returned to the clubhouse, once your hour is up.

Please note that you can

NOT

book the ball machine from Monday to Friday from 12-3pm as there is no monitor ( clubhouse staff) available during these times.